The Coffee Bar pairs our premium zero sugar chocolate mixed with finely ground Ethiopian coffee beans that pack an exquisite aroma and exciting crunch. 
The Coffee Bar pairs our premium zero sugar chocolate mixed with finely ground Ethiopian coffee beans that pack an exquisite aroma and exciting crunch. 
An unparalleled coffee and chocolate experience.
The Good Chocolate mixed with roasted Ethiopian Coffee Beans
Cacao and Coffee – two seeds destined to be united
Like siblings sharing an unbreakable bond, Coffee and Cacao's personalities come together in a remarkable chocolate sensation. 
Abundant in antioxidants, contributing to potential health advantages and promoting vitality.
Both have influenced our traditions and social interactions, from ancient rituals of cacao in Meso-America to the European coffeehouse culture that now flourishes globally.
Wide spectrum of exciting flavors and aromas that exhibit variety, complexity and depth.
Both cacao and coffee are seeds of plants, with origins in the lush regions of the world, where their cultivation and unique characteristics are deeply intertwined with the landscapes and communities that nurture them.
These remarkable plants exemplify the beauty and interconnectedness of nature, captivating our senses and enriching our lives in countless ways.
We had been dreaming of making a Coffee Bar since the beginning but were waiting for the right inspiration.  After collaborating online with Maria Emmerich over Instagram for a few years, The Good Chocolate team finally met her and her whole family (husband, Craig, and sons, Kai and Micah) in person at a Keto convention. Her sons, Kai and Micah, kept coming to the exhibition booth to sample The Good Chocolate 🙂
After meeting Maria and her family in person, we all recognized how many important values we all shared in common around authenticity, being helpful to others, and striving for excellence. 
It turned out Maria's sons, Kai and Micah, were originally from Ethiopia and genuinely loved coffee. Maria and Craig loved the idea of combining two superfoods. And everyone agreed coffee & chocolate together tastes divine. So it just felt like the next right thing to collaborate on the Coffee Bar, and we're excited to share the fruitful result.
Maria Emmerich is a nutritionist who specializes in the ketogenic diet and exercise physiology. She struggled with her health and weight throughout childhood which led her to become such a passionate nutrition expert. "My goal is to help transform people's lives and start living again!" Maria specializes in brain neurotransmitters and how food can increase mental wellness. Her expertise has sent her around the World speaking about ketogenic diets. She has also cooked with Halle Berry and writes for Halle's website.
Enjoy the many health benefits of a reduced sugar diet
Feel more full with less food
Break addiction to sugar and boost your willpower
Experience more energy throughout the day
Reduce likelihood of Type 2 Diabetes
Stabilize and improve your mood
Natural & Low Glycemic Sweeteners
The Good Choclate is sweetened a unique blend of low- to no-glycemic index sweeteners found in Mother Nature: Erythritol, Stevia and mesquite Powder.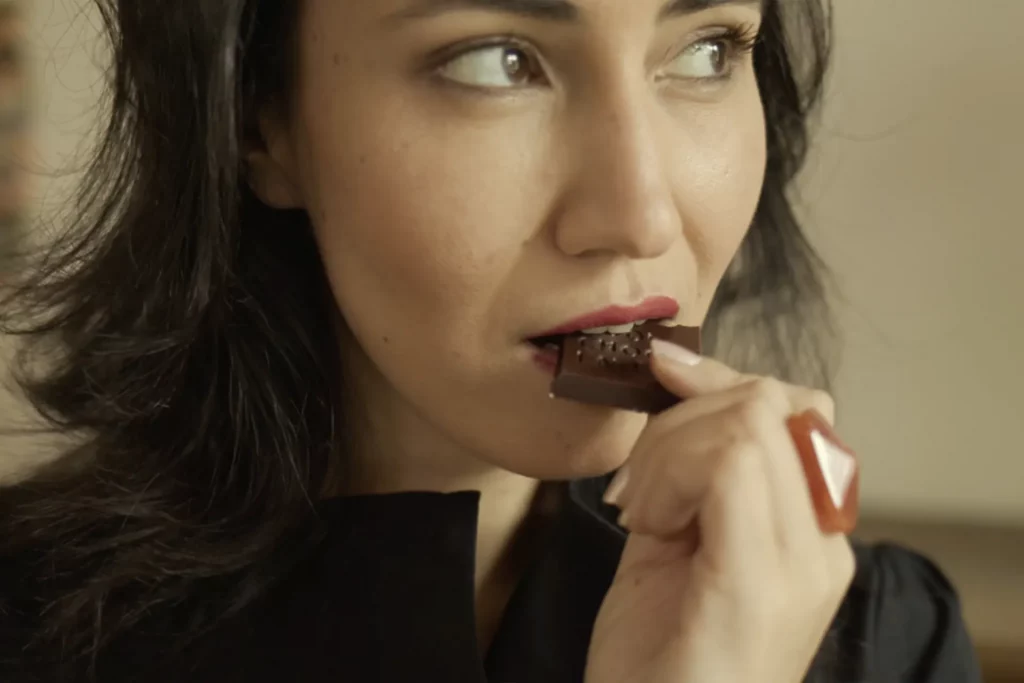 Say Goodbye to Sugar Crashes
We took the sugar out so you can enjoy the rich, chocolatey flavors of organic cacao beans that are so satisfying (and a superfood too! )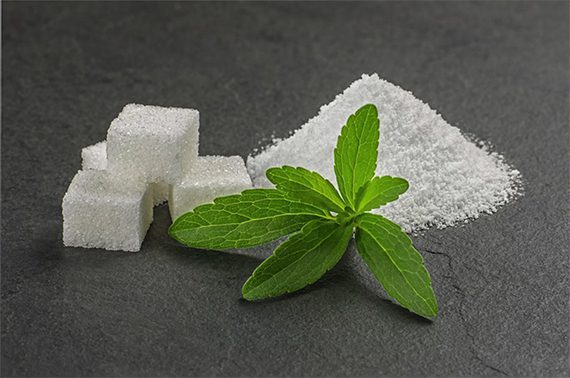 Award-winning Chocolate Flavors
Since 2019, the International Chocolate Salon has awarded The Good Chocolate flavors Gold, Silver and Bronze medals for unique and delicious flavors – even competing against "chocolate-with-sugar"!